We are glad you're here!
Whether you are looking for a church home, a crew to serve with, or friends to give you a hand up - You are valued and loved. We are a family without walls , and we would love for you to join us on the journey. Please scroll on down to learn more about us.
Get directions
Request prayer
Our Mission & Vision
Our Mission:
be the difference together!
Our goal is to be catalyst that will help you find your purpose in life and connect you to you to the place where you can make the biggest impact.  In the process we will walk with you, encourage you and connect you with Jesus—the ultimate source of strength.  We are a 501(c)3 organization but we are just as happy to help you find a place to serve in other organizations as we are to see you serve with us.  Our goal is to be the place where those who want to change the world find encouragement and teammates. However, we don't believe you can achieve everything you were created to do without a saving relationship with Jesus Christ.  Therefore, helping you to grow that relationship
is a key component of what we are about.
Our Vision:
A Family without Walls
Our vision is that we will not just be a church but a movement.  We are a family without walls, reflecting God's character, and bringing hope, healing and transformation to our community.  We know that it is really difficult for a large church to truly function as a family so we are intentionally small.  However, it is really difficult for a small group to have a big impact.  We will solve this dilemma by multiplying groups of 20-50 people who will act as extended families on a mission.  Twenty people is large enough to make a targeted impact but small enough to still be family.  When you multiply these groups the targeted impact can become wide spread impact.  Our dream is that God would use this movement to decrease crime, poverty, domestic abuse, and other social problems in our city in measurable ways.
What to expect
We are small friendly church that wants to make a big difference.  You will be loved as you are.  We have no dress code nor expectation that you dress up.
Got Questions?
Have tough Bible question, or need someone to pray with you?  Call pastor Timothy at 904-803-8723
Get Connected
Fill out this simple form with your contact info and we will keep you up to date on what is happening at Coastal Christian Fellowship.
Service Times
We have Bible study each Saturday at 10AM, and Worshp at 11:30AM.  In addition we often have fellowship dinner at someone's home, midweek Bible studies that happen seasonly, and special outreach events where we seek to be the difference together.  Please fill out the Connect form to receive updates on these events.
Our Values
Our core values are love, freedom, intimacy with God, inclusiveness, making Disciples of Jesus and immersive service.  Here is a little more information on what we mean by that…
God is love.  It isn't just something He does, it is His very nature.  As His followers we believe our it is our responsibility to represent Him well by sharing His love with everyone around.  Love is our why.  It is the driving force behind everything else that we do.
God never forces us to do anything.  Sin is the evil task master that forced us to do it's bidding.  Jesus died to set us free.  Since Jesus died to give us freedom we believe we also should value freedom and not try to force others to think and act the way that we do.
God desires to have an intimate relationship with you.  He refers to you as His bride.  We believe anyone can enjoy the same intimacy with God that Enoch did.  Pastor Timothy has written a book to help you understand how.  You can download an ecopy
here
.  Or pick up a paperback version at our regular church service.
We live in a world that is increasingly divided.  We believe that everyone should feel at home in the family of God regardless of  your political beliefs, race, orientation, or gender identity.
Before Jesus left earth is last instruction to His followers was to go and make disciples.  This goes beyond just preaching the good news of salvation.  It involvoes teaching people how to let God transform every part of their life.  This is the primary job of the church!
Service is love in action, but to often it is done in way that puts barriers between those serving and those being served.  We believe in immersing ourselves into the world of those we are serving so that relationships can thrive.
Jesus is the only way to heaven.  Doctrine can't save you, but that doesn't mean it isn't important.  Doctrine gives us a picture of who God is.  When that picture is distorted it can cause people to turn away from God because they've misunderstood His Character.
– Pastor Timothy Jemly
Our Beliefs
We accepts the Bible as the infallible revelation of God's will.  The Bible is our only creed and guide of faith.  (Which means we don't have a list of beliefs you must adhere to in order to be a part of our fellowship.)  The following is a summary of our core beliefs.  If you would prefer to study them in an interactive way click here. We are part of the worldwide movement of Seventh-day Adventists and the full list of beliefs can be found here: https://www.adventist.org/en/beliefs/
God made Christ, who knew no sin, to be sin for us, so that in Him we might be made the righteousness of God. When we acknowledge our sinfulness, repent of our sins, and exercise faith in Jesus as Saviour and Lord we recieve eternal life and are made right with God.  Through Christ we are justified, adopted as God's sons and daughters, and delivered from the lordship of sin.  When we make Jesus Lord or our life we can be assured of our salvation.
The Bible is the written Word of God, given by divine inspiration. The inspired authors spoke and wrote as they were moved by the Holy Spirit. In this Word, God has committed to humanity the knowledge necessary for salvation. The Holy Scriptures are the supreme, authoritative, and the infallible revelation of His will.
There is one God: Father, Son, and Holy Spirit, a unity of three coeternal Persons. God is immortal, all-powerful, all-knowing, above all, and ever present. He is infinite and beyond human comprehension, yet known through His self-revelation. God, who is love, is forever worthy of worship, adoration, and service by the whole creation.
By baptism we confess our faith in the death and resurrection of Jesus Christ, and testify of our death to sin and of our purpose to walk in newness of life. Thus we acknowledge Christ as Lord and Saviour, become His people, and are received as members by His church. Baptism is a symbol of our union with Christ, the forgiveness of our sins, and our reception of the Holy Spirit. It is by immersion in water and is a public affirmation of our faith in Jesus.
The second coming of Christ is the blessed hope of the church. The Saviour's coming will be literal, personal, visible, and worldwide.  Biblical prophecy, together with the present condition of the world, indicates that Christ's coming is near, but the time of that event has not been revealed.
After the six days of Creation, God rested on the seventh day and instituted the Sabbath for all people as a memorial of Creation.  The Sabbath is a day of delightful communion with God and one another. It is a symbol of our redemption in Christ, a sign of our sanctification, a token of our allegiance, and a foretaste of our eternal future in God's kingdom.  Joyful observance of this holy time from evening to evening, is a celebration of God's creative and redemptive acts.
Who We Are
Our Team & Leadership
We are a small church but we believe that everyone is called to be a minister.  If you don't know what your purpose is we want to help you discover that. Ministry isn't something that is done "in church".  We believe we are the church and wherever it's members go we should minister.  However we do want to introduce you to a few of the people you may meet who are serving at worship services so that you can recognize a friendly face or two if  you choose to worship with us.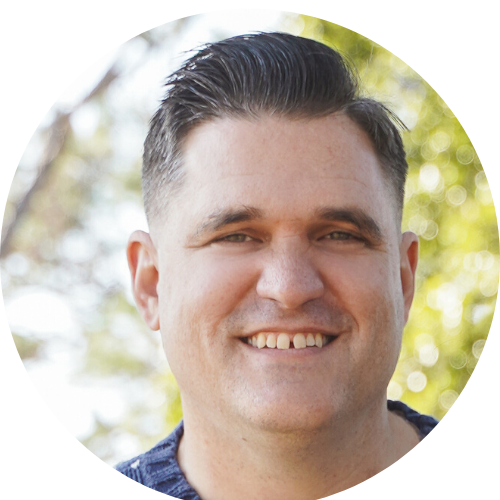 Our Pastor: Timothy Jemly
Pastor Timothy is first and foremost a child of God.  He is a devoted husband and father and is passionate about helping people to achieve their life's purpose.  He is the Amazon best sellling author of the books
Thrive
and
God's Submarines
which are both available as free downloads on this website. Click
here
for more info.  If you prefer a paperback version they are available (free of charge) at our regular worship services.